Finding a Top Class 5 Hitch
If you're looking for a class 5 hitch, we know you've got a heavy load to haul. In order to get your cargo to its destination, you need to get a top class 5 hitch. At Hitches N More, we only supply the best: Curt. This hitch manufacturer is known for producing a quality product that's designed to last. All of its class 5 commercial duty, universal weld-on, and class 5 multi-fit hitches are:
Protected by a highly durable carbide powder coat finish
Co-cured in rust-resistant liquid Bonderite coating
Strengthened with a cast, welded, seamless collar
Made in the USA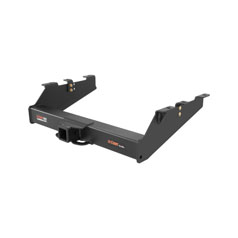 Rear-mounted Class 5 Commercial Duty Hitches
Class 5 commercial duty hitches are able to handle a GTW of up to 20,000 pounds. Each hitch features a vehicle-specific design, so you can get the best fit possible. These hitches are also:
Tested for safety in accordance with SAE J684
Precisely welded for superior strength and fit
Constructed with a large, powerful main body
Feature wide safety chain openings for heavy-duty hooks
Equipped with an open-back receiver for easy cleaning
Backed by a limited lifetime warranty
Select Class 5 Commercial Duty Hitch | View Class 5 XD Hitches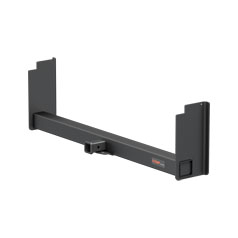 Universal Weld-On Hitches
All our weld-on trailer hitches are class 5-rated. They feature an adjustable frame that fits a variety of vehicles. They fit a max frame width of 43" and a minimum of 18", and are great for use with utility boxes.
Class 5 Multi-Fit Hitches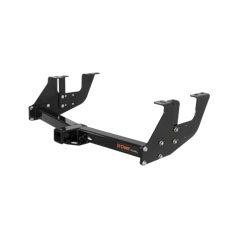 These hitches feature multiple mounting holes to fit a variety of vehicles. They are also:
Tested for safety in accordance with SAE J684
Robotically welded for superior strength and fit
Equipped with an open-back receiver for easy cleaning
Backed by a limited lifetime warranty