Gooseneck Installation Brackets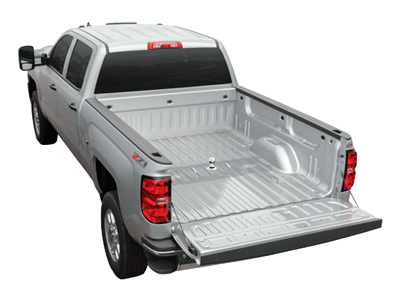 Choosing the right gooseneck hitch is only half the battle in preparing your pickup truck for towing a gooseneck trailer. CURT gooseneck hitches are a premium option in the heavy-duty towing industry, but they are only one of the members in the heavyweight tag team that is CURT gooseneck towing. Gooseneck installation brackets are a necessary component that provides the solid foundation needed to handle a gooseneck trailer. CURT gooseneck install brackets offer both strength and the ideal mounting solution for your gooseneck hitch.
Gooseneck installation brackets work by bolting onto the frame of your truck, typically using preexisting holes. With a set of brackets and rails firmly bolted on, a gooseneck hitch is able to be attached and is given the stability it needs to manage the massive amount of weight of a gooseneck trailer.
With so many gooseneck hitch options available from CURT, we wanted to make sure we offered the gooseneck installation products needed to give you a complete towing package. Our installation brackets are custom-designed to fit multiple vehicles and hitch heads. We have brackets for under-bed hitches and over-bed hitches, including our Double Lock EZr, Quick Goose II, folding ball and fixed ball gooseneck hitches. Most installation brackets are vehicle specific, so be sure to check the application guide attached to each product page for specific compatibilities.
With each set of CURT gooseneck installation brackets, we provide the necessary hardware for easier mounting. We also coat our gooseneck brackets in a durable Bonderite® coating to make sure rust and corrosion are not a problem. CURT gooseneck install brackets are rated to your vehicle's maximum gross weight rating. Always abide by this rating whenever towing.
Click here to view our application guides for gooseneck hitches.