Trailer Ball Accessories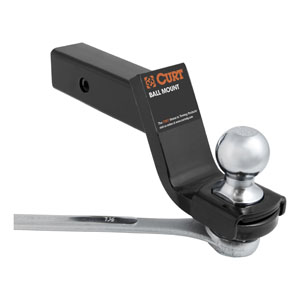 Trailer Ball Installation Tools
When it comes to installing your trailer, CURT has a few special products to make the job easier. Our trailer ball hex wrench features two different ends to fit two trailer ball nut sizes. It can be used on trailer balls with either 3/4" or 1" shanks and has a 6-point hex design for a better hold on the nut compared to 12-point wrenches. The CURT trailer ball wrench is the perfect installation tool to quickly get your trailer ball mounted and your trailer hitched up. Installation goes even faster with the help of CURT's ball mount tongue sleeve. This patent-pending installation accessory fits onto any 2 1/2" ball mount tongue and accepts a wrench-flat trailer ball. Holding the trailer ball in place, the tongue sleeve allows you to tighten the trailer ball nut using only one wrench!
Trailer Ball Replacement Parts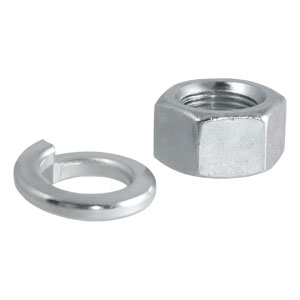 CURT trailer balls are made with quality to be a reliable extension of your towing equipment, but that does not mean parts will never be misplaced when not in use. For those times when a trailer ball nut or washer goes missing, CURT trailer ball replacement parts come in handy. We offer trailer ball nuts and lock washers that are constructed from durable steel to complement the strength of your trailer ball. They feature a nickel-chrome finish to protect them from rust and corrosion and are available for 3/4", 1" and 1 1/4" trailer ball shanks. All of our trailer ball replacement parts meet U.S. V-5 specifications to ensure safety from the moment you hitch up that trailer, to the time you pull in for the night.